SFI (Strong Future International) is an excellent opportunity with many portals for anyone to earn free internet income by working the programme and marketing the FREE "gateway" websites. The residual earnings come when you teach your team to duplicate your strategies so that you can all make the money. The best part about this home based business is that you are not required to pay any upfront fees to join and there's no cost unless you choose to invest. Everything can be done from your computer, tablet, or smart phone and you can start earning money within minutes if you are dedicated. You do need to spend at least 2 hours on your first day of signup to complete your VersaPoint Ledger.
Now, the goal here is to sponsor 5 active Executive Affiliates (EAs), and achieve and maintain 1,500 VersaPoints (VP) or more each month for Executive Affiliate status so that you can reap the benefits of the SFI Compensation Plan. Your VPs can come from any COMBINATION of PURCHASES, SALES, and ACTIONS.
As with any business, time is money and this is where your time can pay off with your actions. If you don't have time, you would have to spend in order to maintain your VPs and then it may not be as lucrative. But you can actually run this business for free if you can dedicate time to it. If you have the time, I suggested that you log into our account daily to complete simple tasks to earn free VersaPoints and refer persons to the product website - TripleClicks - this is where the money is.
If you are unable to achieve EA status, don't worry! You can still earn commissions with SFI by promoting the products in your TripleClicks store.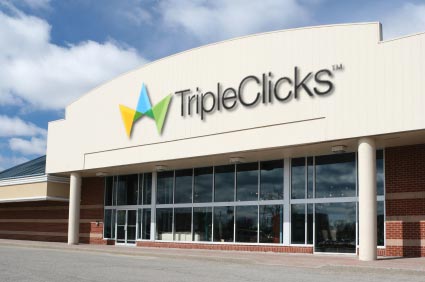 NB: Every product at TripleClicks.com has a CV (Commission Volume) value. This value is determined by the product's margin (The difference between the product's wholesale/base cost and the price the product sells for). The higher the margin, the higher the CV. A product's CV is the maximum amount that can be paid out in commissions for that product.
Earn commissions marketing numerous products and services through your TripleClicks (TC) store. Take note I said "your TripleClicks store". That's because you do receive an affiliate link for tracking purposes. You earn 15% commissions each time an SFI affiliate that you are the Co-Sponsor of places an order at TripleClicks.
Earnings Example: An order is placed by one of your Co-Sponsored SFI affiliates (CSA) that has $28 CV. You earn a $4.20 Co-Sponsor Commission (15% of $28).
You can also earn 50% direct commissions from purchases made by anyone you refer through your link to the TripleClicks store. It is important to know also that when you refer someone who signs up as a SFI affiliate, they are automatically given a TripleClicks account and you are the referrer.
NB: For purchases made by personally referred TripleClicks members, you'll ALSO earn all the VersaPoints on the order–which can earn you additional shares of the TripleClicks Executive Pool! The more VP you score, the more you will earn from the Pool.
Earnings Example: An order is placed by one of your personally referred TC members that has $23 CV and 1,725 VP. You earn a $11.50 Direct Commission (50% of $23) and 1,725 shares in the TripleClicks Executive Pool.
How the pool works: During the month TripleClicks put 50% of the profits raised through product sales/services into a large pool and this pool is divided by the total VersaPoints earned by all the affiliates that month. Each of those VP is equal to one share of the pool. You will be rewarded with one share for each VP you accumulated that month, IF you have achieved Executive Affiliate 2 (EA2) status. EA status is achieving 1,500VP monthly. EA2 status means that you must have maintained the Executive Affiliate status for 2 consecutive months. The higher you rank, the more VPs you are required to maintain and the more shares you gain.
Starting at Bronze Team Leader you will receive what is known as "Matching VP" on all your EA2s in your downline to certain levels. Matching VP means that if your EA2s all earned in total 10,000 VPs for the month, you get an additional 10,000 shares in the Executive Pool. Matching VP is paid to all Team Leaders who are Bronze, Silver, Gold, Platinum or Diamond Team Leaders.
Once you have reached the levels explained above you will receive Matching VPs from all the EA2s and above from your group including your CSAs (Co-Sponsored Affiliates). As you climb higher in leadership positions, your Matching VP will be paid to you from deeper within your group up to 12 levels deep.
NB: If you do not achieve EA status at any time during a continuous 6-month period, you will forfeit all your accumulated commissions.
Additionally, you can refer companies who sell products and/or services to the Rewardical ECA programme at TripleClicks. They are allowed to list their products for free and you can earn 10% commission on all the sales generated by each company. That's right! Whenever anyone buys a product from any of your personally referred ECAs, you earn royalties for life.
There is also an exciting Astro Auction Centre where you can win great deals on a variety of products and services at the cost of 1 TCredit per bid. Bidding at the Astro Auction is a win win setup. You actually earn prizes just for bidding.
SFI has various other opportunities to keep you earning and engaged, such as games where you can win all sorts of prizes and more…..
Overall, if you can dedicate as little as 30 mins. each day to this business, it can be one of your multiple streams of income. Even if you split the time and spend 15 mins. at two separate sittings in a 24-hour period, you can stay on track. It just takes a little time and planning. So, do you have the time to grow a second or third income? Click the banner to get started now: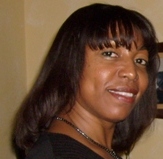 Hey, if you don't see my picture and number 10127459 when you get to SFI, don't signup! It means that your are getting on the wrong team. Lots of dishonest people out there hijacking links.
Stay Blessed.... Mevonnie
Updated 19.5.19
About the Author: Mevonnie Hugh is an affiliate marketer/independent business owner who promotes business opportunities & healthy living both online and offline. Learn more at http://mymiracleplant.blogspot.com and http://www.proearnja.com
Categories: Earning Online Income, Sales & Marketing