Hi everyone,
This is an alert to all existing Coolbiz Affiliates.
You may have seen a text message on your phone a couple months ago from Coolbiz about joining Clickmarket.
Well, I received an email earlier this morning (Thursday, June 12, 2014) about the direction in which Coolbiz is going. For those of you who have not received a notification, here is a snapshot for your perusal: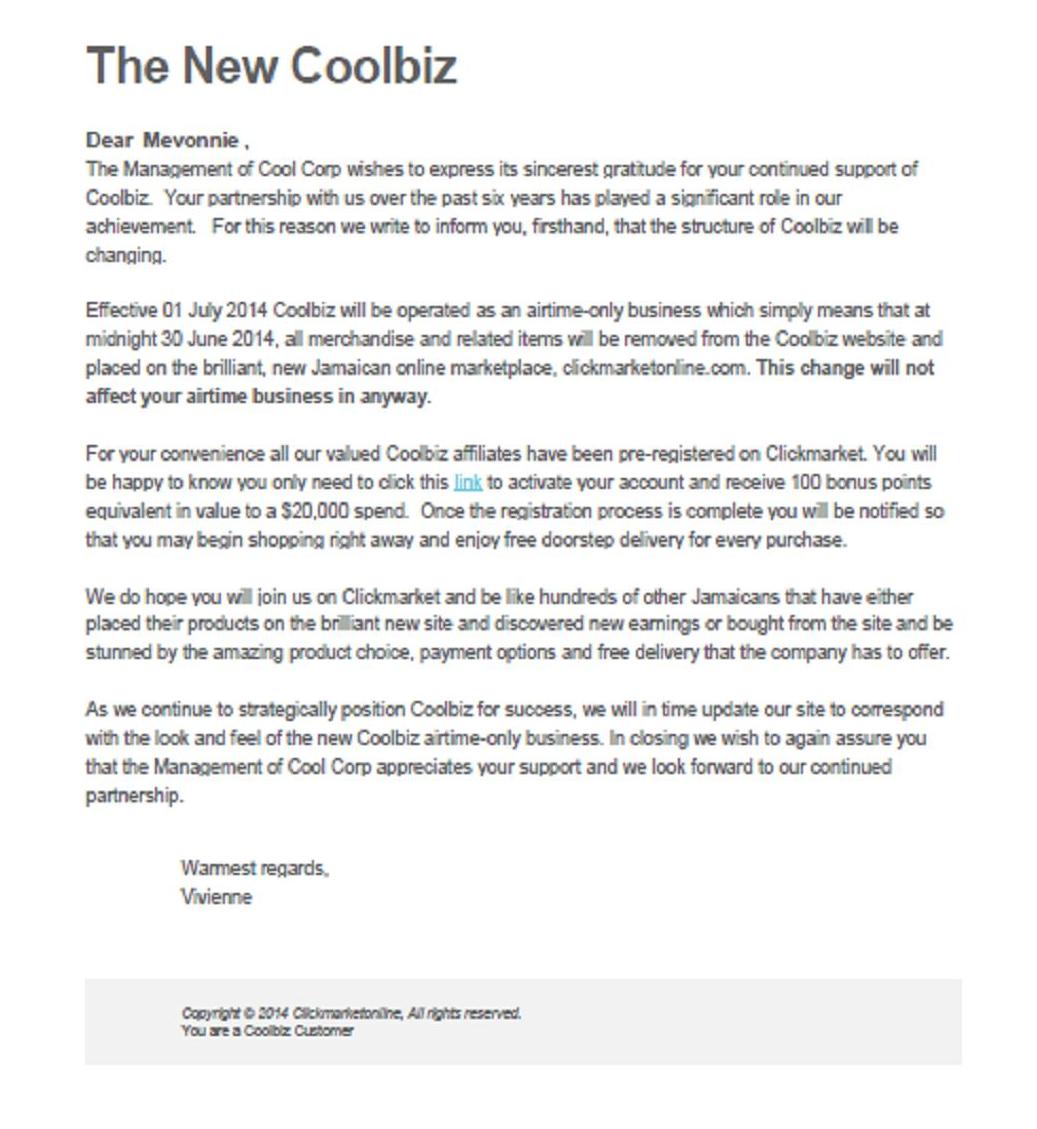 Sorry about the poor quality of the shot.  Now for those of you retailers with phone credit sales as your only retail product, this means nothing. For the distributors who love using products to attain their monthly PV, this is devastating! 
I am still trying to get some feedback from the head office and will keep you updated.
I strongly suggest that all distributors who would like to achieve more in terms of a monthly commission from their phone credit sales account, open a Retail CLIQ account today. 
Best regards,
Mevonnie Hugh
UPDATE JUNE 30, 2014
I regret to inform you that as of today, June 30th I will no longer be promoting new signups to phone credit sales through Coolbiz as a primary account. Please use Cliq as your primary and Coolbiz as your secondary account.
UPDATE JAN. 24, 2018
I recommend that you keep or get a Coolbiz account to use as a backup to your primary Cliq account. In case one system goes down, you can use the other to keep your customers supplied with phone credit.
Categories: Sales & Marketing