Searching for employment online or offline is no easy task. Finger walking through phone directories, newspapers is most burdensome also. Not to mention attacking online newspapers, classifieds and job boards. There are just numerous sites out there where you can hunt for employment but here I've listed the best top 5 sites to help you get started.
1. Indeed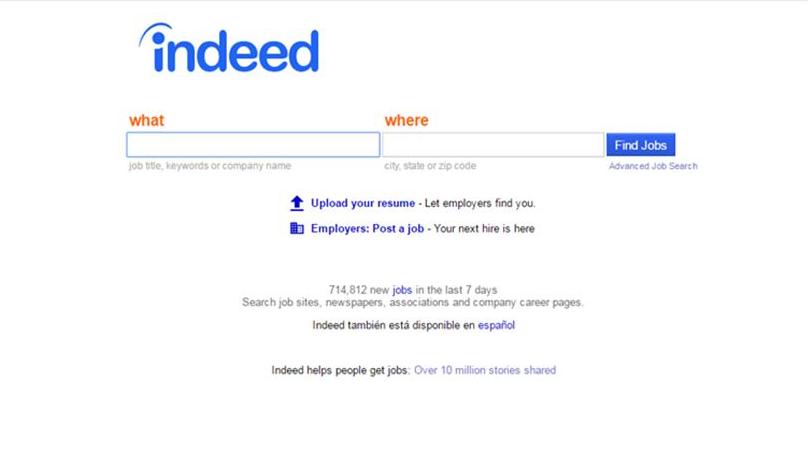 The #1 site I believe if you're searching for employment online. Indeed allows you to upload your resume if you have one or build one using their third party facility. Search their online sources of job listings of newspapers, classifieds, etc. and apply for jobs on their message board. You can even get daily email alerts with jobs that match your search.
Visit:   http://www.indeed.com 
2. Job.com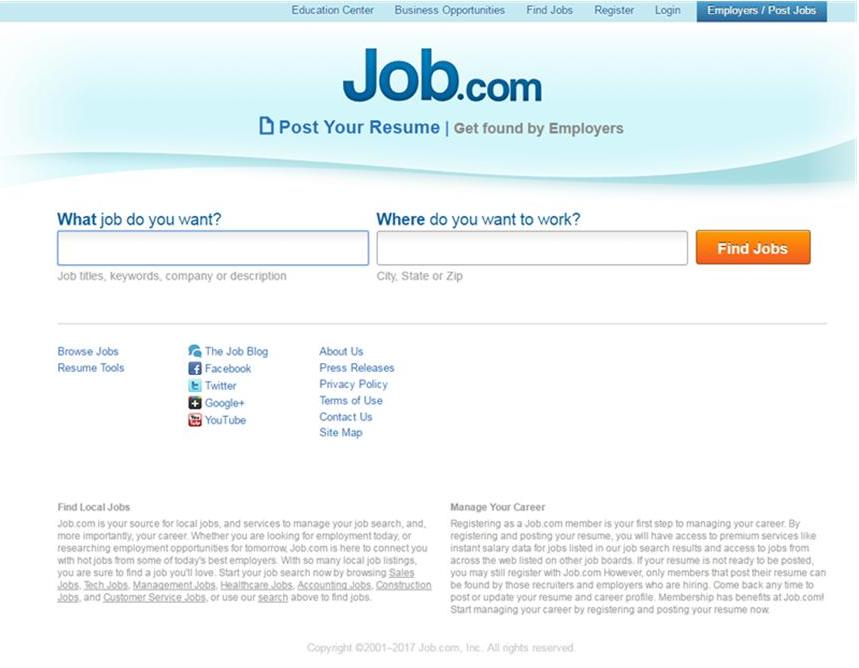 Job.com provides jobs, career tools and resources for professionals who want to get ahead in their careers and find a better job. It is free for job seekers to post their resumes, search and apply for jobs. Job.com is USA focused.
Visit:   http://www.job.com/
3. Career Builder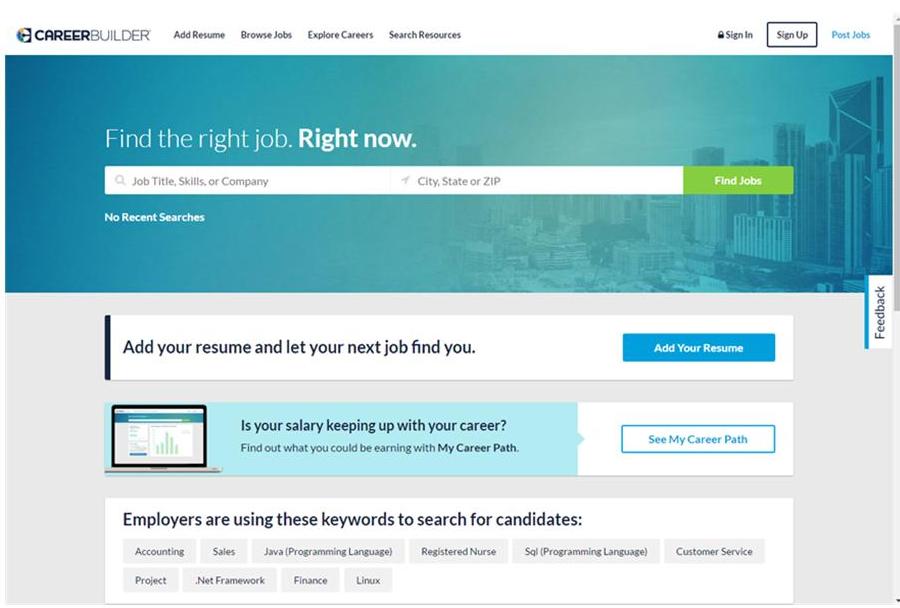 At Career Builder you can access job postings, resume postings and resources, including access to career advice. Sign up as a job seeker and get job recommendations as well as email alerts whenever your resume or application is viewed.
Visit:   http://www.careerbuilder.com/
4. Simply Hired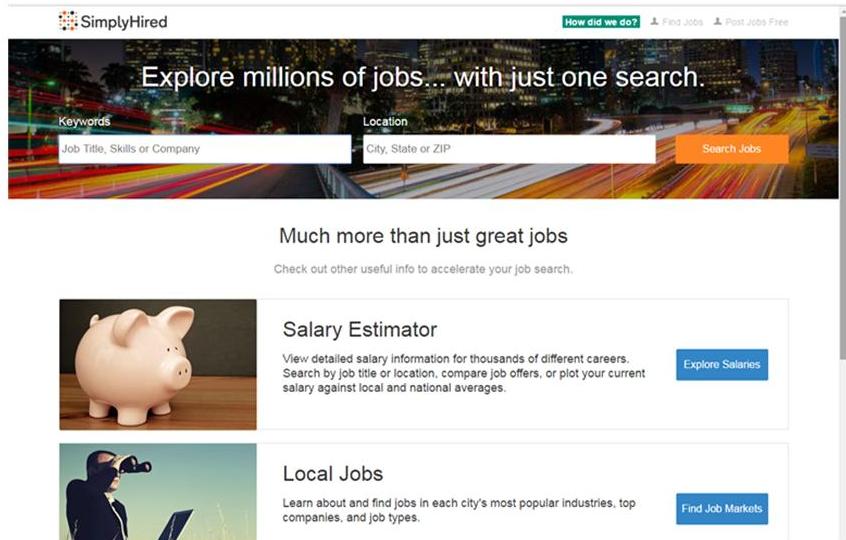 Simply Hired is an excellent job search engine that makes it easy for you to search for jobs in the US and some international countries. Search whether by job title, location, company or job category.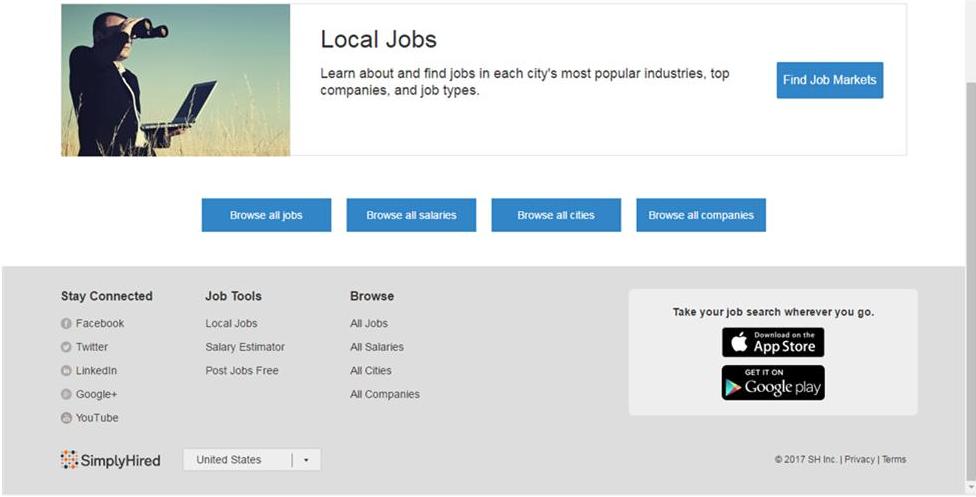 If you're searching for a job outside the US, scroll to the bottom of the screen and click the drop-down menu.
Visit:   http://www.simplyhired.com/
5. Job Applications Online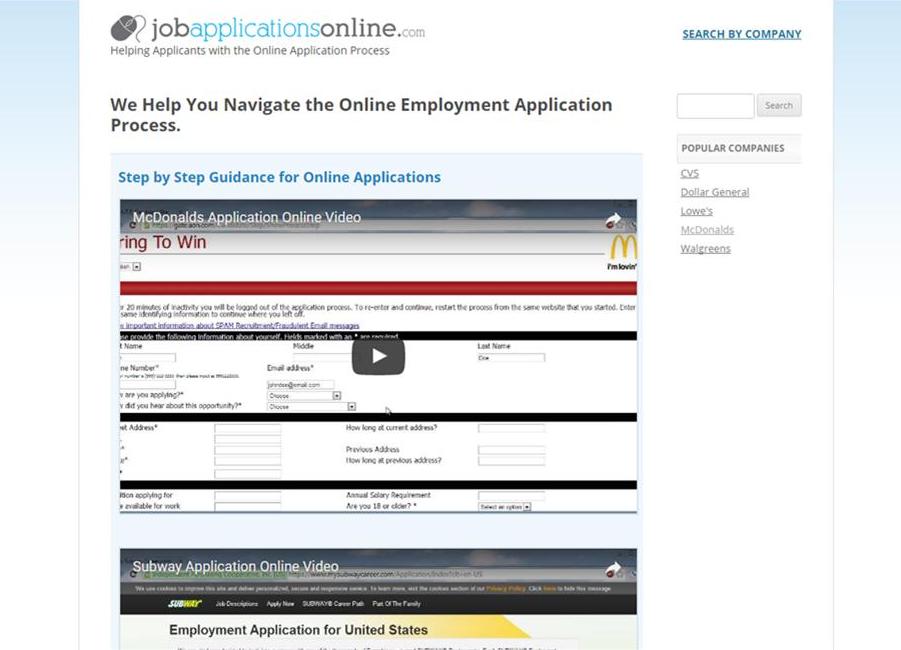 Job Applications Online helps you with the online application systems for some popular companies. If you're a student looking for a job with say Burger King, this site walks you through the application process of how to successfully apply for a job with them. You can also search by company.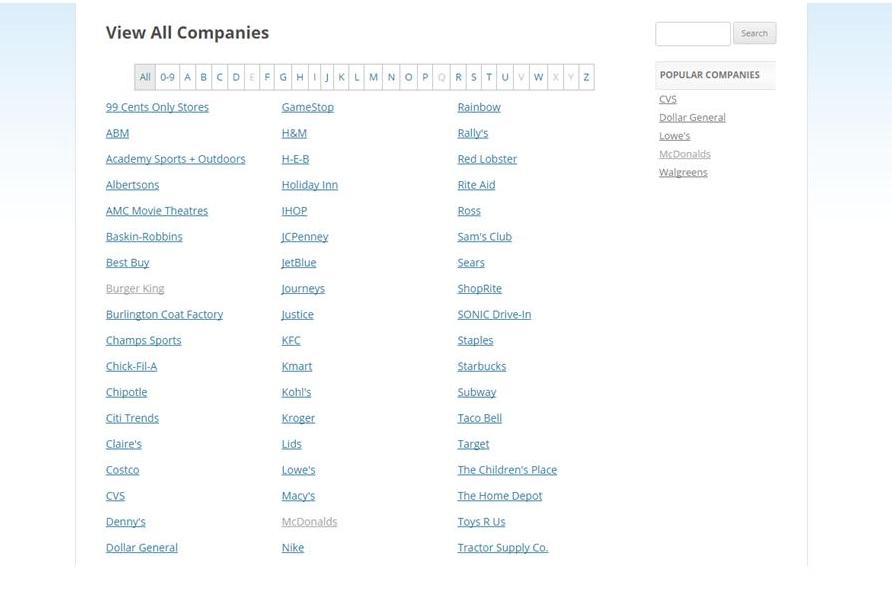 Visit:   https://www.jobapplicationsonline.com" target="_blank">https://www.jobapplicationsonline.com
6. Caribbean Jobs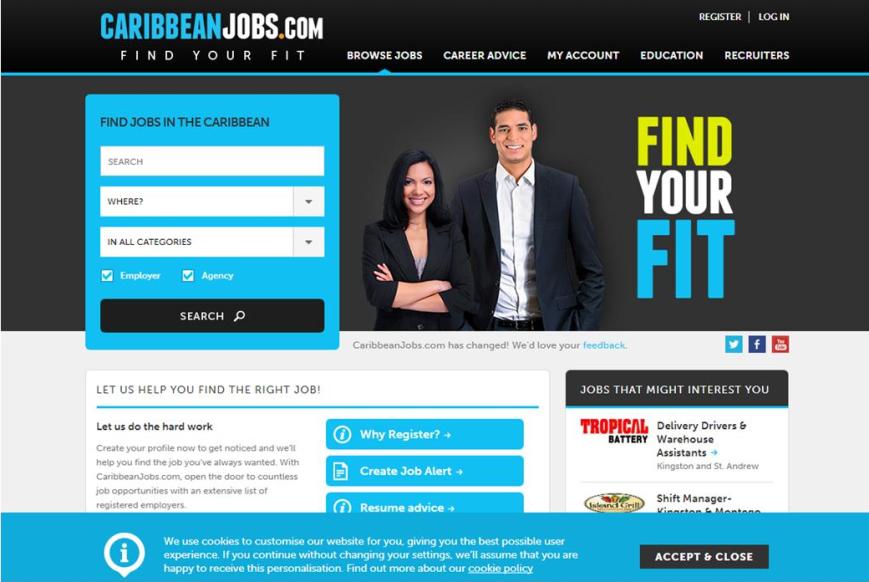 Caribbean Jobs is the top site to go job hunting online if you're focused in the Caribbean region. Here you can upload your resume and create a complete career profile to be viewed by prospecitve employers. You may search for jobs by locations or job categories. You can follow major interest companies for early updates when they're hiring or see which employers are looking at your profile.
Visit:   http://www.caribbeanjobs.com/
7. Splash Jamaica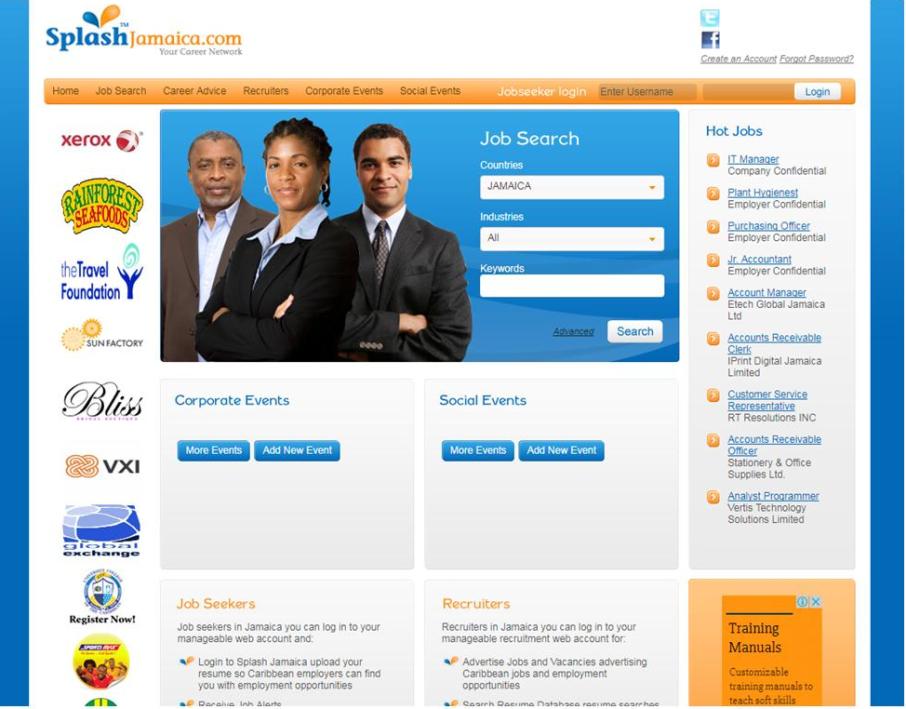 Splash Jamaica is focused on jobs in Jamaica. They say the best of Jamaican employers meet the best of Jamaican employees here. You may create an account and upload your resume for employers' perusal. Start searching for jobs and apply for employment when you find a listing that is suitable for you.
Visit:   http://www.splashjamaica.com/default.aspx
8. Monster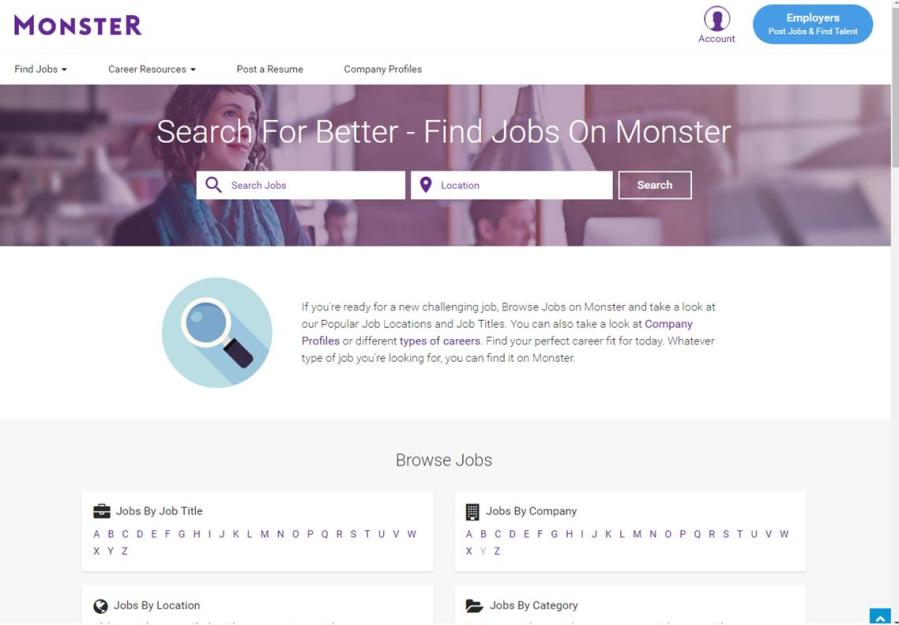 Monster.com is another great site for job hunting but It may be a little difficult to navigate. To get started uploading your resume go here https://www.monster.com/resumes/post-resume?landedFrom=Header Not sure if your resume is up to date? Scroll down the page for resume writing tips. It's a similar story here; upload your resume, get viewed by employers or search for opportunities. To start searching for jobs, go here https://www.monster.com/jobs/ Take advantage of the opportunity to link your LinkedIn profile. Any updates from LinkedIn will be reflected in the Monster/LinkedIn widget tool.
About the Author: Mevonnie Hugh is an affiliate marketer/independent business owner who promotes business opportunities & healthy living both online and offline. Learn about some of the other opportunities at http://www.proearnja.com and http://mymiracleplant.blogspot.com
Categories: Writing, Business-Miscs.