Are you ready to reach millions of potential customers on one of the fastest growing international e-commerce sites on the web? Go global and put the marketing muscle of over one million SFI affiliates to work for you, promoting and selling your products in over 20,000 cities in over 190 countries.
OPTION A
Become a TripleClicks Member
At TripleClicks, we've made it quick, simple, and easy to sell the stuff you no longer need for cash (or great products).
Use TripleClicks as your online garage sale to clean out your closets, attic, and garage! Easily list and sell dozens of miscellaneous items!
Why stash...when you can have cash? Or, convert the stuff you no longer want...into stuff you do! TripleClicks offers you thousands of new, brand-name products plus collectables and more, with new items added daily. It's your choice: convert to cash or products you want.
Here's how easy it is:
(1) REGISTER as a TripleClicks Member (if you haven't already). Registration is FREE and there's never any obligation.
(2) If you don't already have some, purchase some TripleClicks "TCredits" (for as little as 29 cents each) to use whenever you want.
(3) List your items (each listing costs you just one credit). You can use up to 700 words and up to three photos for each item and we'll continue to run your listing for as long as you'd like.
(4) Each time someone buys one of your items, we'll notify you with an email so you can ship the item to the buyer. Once delivery is confirmed, you get paid! It's that easy!
OR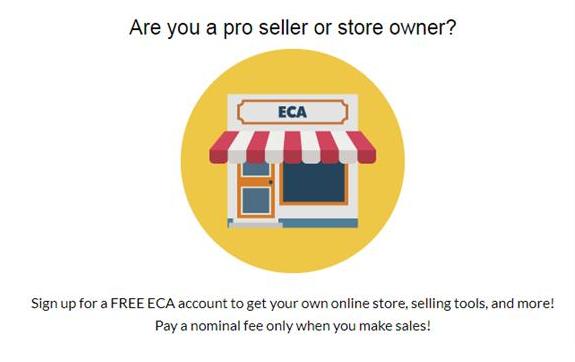 OPTION B
Become An E-Commerce Associate
Here's how it works:
If you have a commercial business that sells products, the ECA programme is for you.
(1) After registering as a TripleClicks Member, fill out the ECA application form.
(2) Upload your products to TripleClicks which will be seen in over 190 countries.
(3) Shoppers will browse your products.
(4) When shoppers buy your products TripleClicks takes care of the payment processing on your behalf and forward the orders for you to fulfill.
(5) You pay a nominal fee when a sale is made and payment is then transferred to you.
If you are ready to put your products before thousands of eyes and increase your sales, go ahead and signup now
Categories: Earning Online Income