Back in 1876 when the first telephone call was made, I bet Alexander Graham Bell never thought of how he sounded to his assistant, Thomas Watson on the other end.
On March 10, 1876 when he called his assistant and said "Mr. Watson-come here- I want to see you" he probably was not thinking of warmth, pleasantness, grumpiness or the mood he was in at the time.
Just about everyone is using some kind of telephone today and ma...
Read Full Post »
Marketing is basically everything you do to put your product or service in front of potential customers, including public relations, sales and distribution. To attract or increase interest in your business, most likely you are going to be promoting it in the form of advertising. If you are involved in marketing, you should at least learn the basics about advertising.
So you have al...
Read Full Post »
SFI (Strong Future International) is an excellent opportunity with many portals for anyone to earn free internet income by working the programme and marketing the FREE "gateway" websites. The residual earnings come when you teach your team to duplicate your strategies so that you can all make the money. The best part about this home based business is that you are not required to pay any upfront fees...
Read Full Post »
Hi everyone,
This is an alert to all existing Coolbiz Affiliates.
You may have seen a text message on your phone a couple months ago from Coolbiz about joining Clickmarket.
Well, I received an email earlier this morning (Thursday, June 12, 2014) about the direction in which Coolbiz is going. For those of you who have not received a notification, here is a snapshot for your perusal:
Read Full Post »
I started Global Ad Share in April 2014 and bought a Mini Ad Pack for $5. With the Mini Ad Pack I was unable to place any advertisements as I was not an upgraded member. So I updated my profile then sat and did nothing but checked now and again to see how it was going. I noticed that from $0 my account started growing by cents daily. I did not upgrade but at the beginning of May I received an email that I ...
Read Full Post »
CLIQ is a consumer based business that provides members with access to products and services in a convenient manner.  They have been around since 2009.
Their mission is to provide easy access to products and services through mobile and internet capable devices, while providing an opportunity for companies to market and expose their product and services. They offer a legitimate opportunity to all Jamaicans to start a mobile credit sales business. Read more in this articl...
Read Full Post »
This is a brief blog about affiliate marketing and how it could be an opportunity for you to add another income stream to increase your earning potential.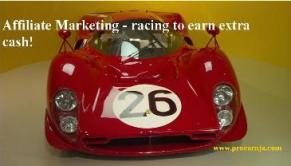 Affiliate marketing is when you promote other people's product...
Read Full Post »
Customer Service Leads to Customer Loyalty
By: Jay Conners
Customer Service Leads to Customer Loyalty
All customers want and expect superior customer service, and it is all too important that we give it to them. Otherwise, our competition will.
Your customer doesn't want to be treated like another statistic along an assembly line. They want to be treated with respect. It is very important that your customer realizes just how important their bu...
Read Full Post »
First things first, no matter what you hear or what you read, there are no get rich quick systems.
When you see an offer like this, proceed with caution.
Do you really expect to make a full-time income with no experience?
It does not and will not happen.
The notion that you can just click the mouse and money starts rolling into your bank account is absurd. Yet, thousands of beginners to internet marketing fall for this myth.
The tho...
Read Full Post »
Nothing happens by accident and that is especially true of your success at affiliate marketing. In this piece we're going to look at five foundational components for success as an online entrepreneur devoted to achieving success at affiliate marketing.
Write Out Your Goals and Objectives
This seems so simple yet the majority of people in business never get around to doing it. I know this was the case with me in the early days. I use...
Read Full Post »
Affiliate marketing is one of many attractive online business models. The main appeal for me is that I can market proven products that have already demonstrated the ability to pull down sales. Another major benefit of affiliate marketing is that I don't have to put in the time or incur the expense to develop my own products. Both of these elements make for an easy entry into a legitimate online business of my own.
But there's another benefit associated with all...
Read Full Post »